As a PE Foam Roll Manufacturer, share with you.
PE Foam Roll is based on PE foam, coated with high-performance oily acrylic adhesive on both sides, and flexible foam substrate. PE foam roll is widely used in automotive interior parts, door trims, rain barriers, and labeling. The advantages of fixed PE foam roll are as follows: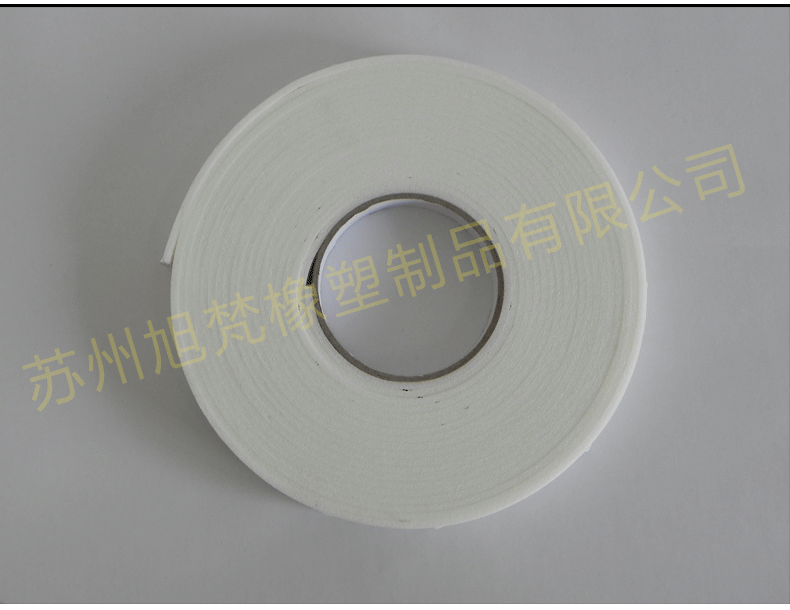 PE Foam Roll
1. It can be used in a variety of temperature ranges. It can be used from negative degrees Celsius to degrees.
2. Excellent resistance to compression deformation, that is, the elasticity is durable and shockproof.
3. Long stickiness, large peeling, strong initial tack, good weather resistance! Waterproof, solvent resistance, high temperature resistance, good conformability on curved surfaces.
4. It is flame-retardant, does not contain harmful and toxic substances, does not remain, does not pollute equipment, and is not corrosive to metals.
5.Excellent sealing performance to avoid gas release and atomization
6. The surface has excellent wettability, easy to bond, easy to make, and easy to cut.
What kinds of PE foam tape?
PE foam tape is divided into two kinds of substrates, which are electronic PE and EVA. There are also two types of glue: oil and hot melt. The essential difference between PE foam tape and EVA foam double-sided tape is their materials.
PE foam double-sided tape is based on polymer foam material, and is coated on both sides with high-performance pressure-sensitive adhesive (acrylic acid adhesive or rubber-type adhesive), and compounded with single or double silicon release materials. There are various thickness, density and color choices, which can be rolled or punched into various shapes. Foam tape has excellent weather resistance, chemical resistance, cushioning, sound absorption and superior adhesion. Signs, decoration, building materials, home accessories, electronics, automotive interiors, medical protection, precision machinery and other industries.
EVA foam double-sided tape is a new type of environmentally friendly plastic packaging material, which has the advantages of cushioning, shock resistance, heat insulation, moisture resistance, etc., and is non-toxic and non-absorbent. EVA rubber and plastic products are designed to be processed and formed. Its shock resistance is better than traditional packaging materials such as foam and meets environmental protection requirements. It is the product of choice. Compared with shock-proof packaging, it can be cut and shaped; due to the large difference in density, it can also have a wider range of uses. Anti-vibration: high resilience and tensile strength, strong toughness, and good shock / buffering performance. Thermal insulation: excellent thermal insulation, cold insulation and low temperature performance, can withstand severe cold and exposure. Sound insulation: closed cells, good sound insulation. Scope of application: electronic products, household appliances, hardware tools, toys, crafts, tourism products, cultural products, cosmetics, EVA shoes, etc.
Our company also sells PE EVA Foam Tape, welcome to consult.