As a Waterproof Camping Mat Manufacturer, share with you. In nature, the camping life in collaboration with partners is so interesting. So, do you know anything about camping? You know, there are various ways of camping.

*Camping on the day
There is no need to stay overnight. Camping activities held in one day are mostly held for the first time campers' introductory experience. Depart in the morning and return home late at night, so choose a closer destination instead of spending too much time on the round trip.
Try to avoid self-cooking, bring ready-made snacks, and master the activity time correctly. Because it is the same day round trip, children and the elderly can easily participate in outdoor activities and experience the fun of camping together.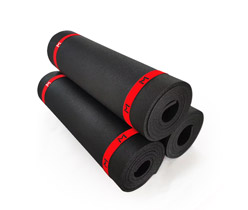 Lightweight Camping Mat
Recommended activities:
·Natural observation of flora and fauna·Climbing and walking·Game and dance to pick wild vegetables·Water game by the river·Fishing·Barbecue·Roasted sweet potato
Preparation:
·Clothing should be light. If you are in the forest or mountain, you should bring 1 to 2 more clothes.
·Bring a small tent, which can be used during rest or lunch, and you can also experience the atmosphere of camping.
· Carry volleyball, badminton, skipping rope and other portable game equipment.
*Park camping
uses adjacent parks and squares as camping sites. Before obtaining permission from the managers of the parks and squares, they are not allowed to be used arbitrarily, and an in-depth investigation should be conducted in response to the use of water and sewage equipment, the use of fire sources for cooking, tent land, and toilet facilities.
Parks and squares may not have complete camping equipment, and the inadequacies must be compensated by participating colleagues.
Recommended activities:
·Set up a tent, a picnic, kneading a cake, a cleaning activity, a campfire party, a style dance party, an observation of the stars, a community activity, a makeup party
Preparation:
·Go through the procedures for borrowing the venue and investigate the equipment in the venue in advance.
·Use the tools used in daily life.
·In order to do the aftermath, you should borrow a small shovel and other utensils in case of emergency.
Our company also has Lightweight Camping Mat on sale, welcome to contact us.